Optibike Creates New E-Bike With Battery Life In Mind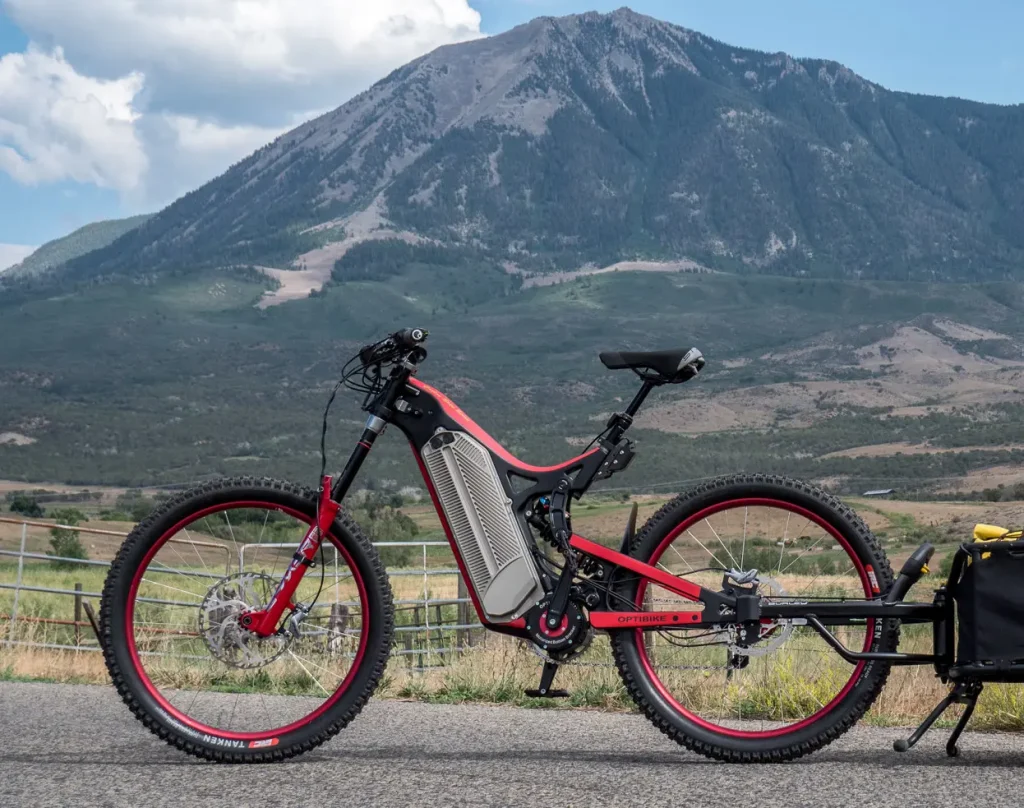 Colorado-based e-bike manufacturer Optibike has created an e-bike with some of the longest-lasting battery life.
The new Optibike R22 Everest is labeled as a "300-mile range adventure e-bike" due to the huge 360 Wh removable dual battery that can last for 20 hours and up to 300 miles. The battery was designed in-house by Optibike.
The R22 Everest behemoth of a battery is 6.5 times more powerful than your average commuter bike battery.
The R22 Everest was created specifically for experienced off-road e-bike riders looking to bike longer distances and to bike where most riders cannot reach.
The e-bike is faster than others reaching max speeds of 36 miles per hour. The 190Nm Torque motor means the Everest can climb over ledges, rocks, and logs with ease. It is the ideal bike for professional off-road riders.
The Everest also features throttle control to make it easy to adjust to different terrains.
This e-bike is not meant for casual riders, and it is significantly pricier than your traditional e-bike as they start at $18,900. Each bike is made to order at Optibike's Colorado manufacturing facility.
For more information, visit the R22 Everest webpage.