The Canadian City Of Nelson To Host Summer E-bike Expo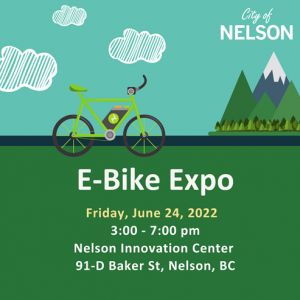 Nelson British Columbia is encouraging residents to buy e-bikes as a means to increase participation in active transportation. On June 24 Nelson will host its first E-Bike Expo at the Nelson Innovation Centre in Railtown.
The event goes from 3 p.m. to 7 p.m. and gives prospective E-bike riders a chance to meet face to face with e-bike enthusiasts and learn about the real-world benefits of riding an E-bike. This is a great event for people who are E-bike curious but don't know where to start on their active transportation journey. The event is also perfect for E-bike experts looking to educate prospective riders on the E-bike basics.
The expo is free of charge for all residents of Nelson.
The expo is another way the city of Nelson has attempted to get more residents out of their cars and onto an E-bike. In 2020 the city launched the E-Bike Financing Program. The program provides low-interest financing for Nelson homeowners looking to purchase an E-bike. The program allows a loan amount of $8,000 per household which is enough to buy multiple E-bikes.
The program began as a means to decrease the city's carbon footprint.
For more information on the program, visit the city website.